I was too engrossed reading various novels. It actually all started with Fifty Shades Trilogy of E. L James.
It is not the erotic scenes that made me like the story, but the characters and the plot itself. I thought I love Christian Grey already, but I found another book similar to it with a more admirable man, Gideon Cross of Sylvia Day's Crossfire series. It started as a trilogy, but I guess the author decided to prolong it a little more to five books. I'd say Gideon Cross is more manly than Christian Grey since it was he who fought for his woman, unlike Anastasia Steele fighting for Grey.
As for now, I'm still waiting for the fourth book of this series. Anyway, while waiting, I searched more books of the same theme (The guy who is super rich falling lustful to a simple woman and eventually falling in love) and I came across the Stark trilogy of J. Kenner, whose lead is Damien Stark. What I think something in common with these novels are the guys are quite problematic.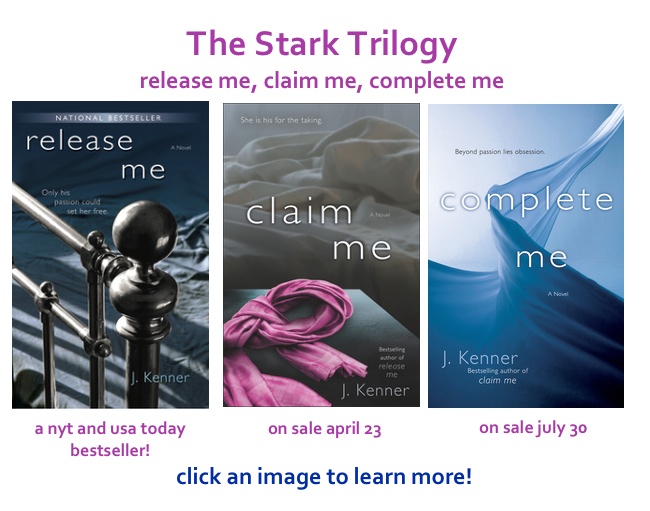 After Stark Trilogy, I was sad that I don't have any love stories to follow (maybe, I am a hopeless romantic?). When I searched google, I found a new series, starting to hit the list or New York's Best Seller: This Man of Jodi Ellen Malpas.
Now, I am reading a novel written by Maya Banks, entitled Breathless.
That's quite a list, eh? What I like about these stories is how women change men. It is stated in Proverbs 18:12, "He who finds a wife finds a good thing and obtains favor from the Lord."
It is just amazing that in these novels, women have the power of changing men. No matter how troubled they were, when they found true love, there were transformations in those men's lives.
The book though has adult content and may not be pleasing to some.
I just love how at first these men claim the power, but will eventually surrender to the women when they decided to stop playing and accept that they are in love. Women are the Kryptonites of men then. How powerful LOVE is!
However, after reading these books, I am a fan of the love story, of the romance but not the adultery, infidelity, nor fornication.
To women who are reading this, we are created by God as powerful creations. Adam can attest to that. Do not be easily carried away by men. Sometimes, we want to be like Anastasia Steele, Eva Tramell, Nikki Fairchild, and Ava O'Shea, but our man is neither Christian Grey, Gideon Cross, Damien Stark, nor Jesse Ward.